Agricultural Fence
Swiss Valley Fence has a wide variety of options to meet your agricultural fencing needs.
Whether you need board fence or wire fence, our experienced installers will provide excellent service.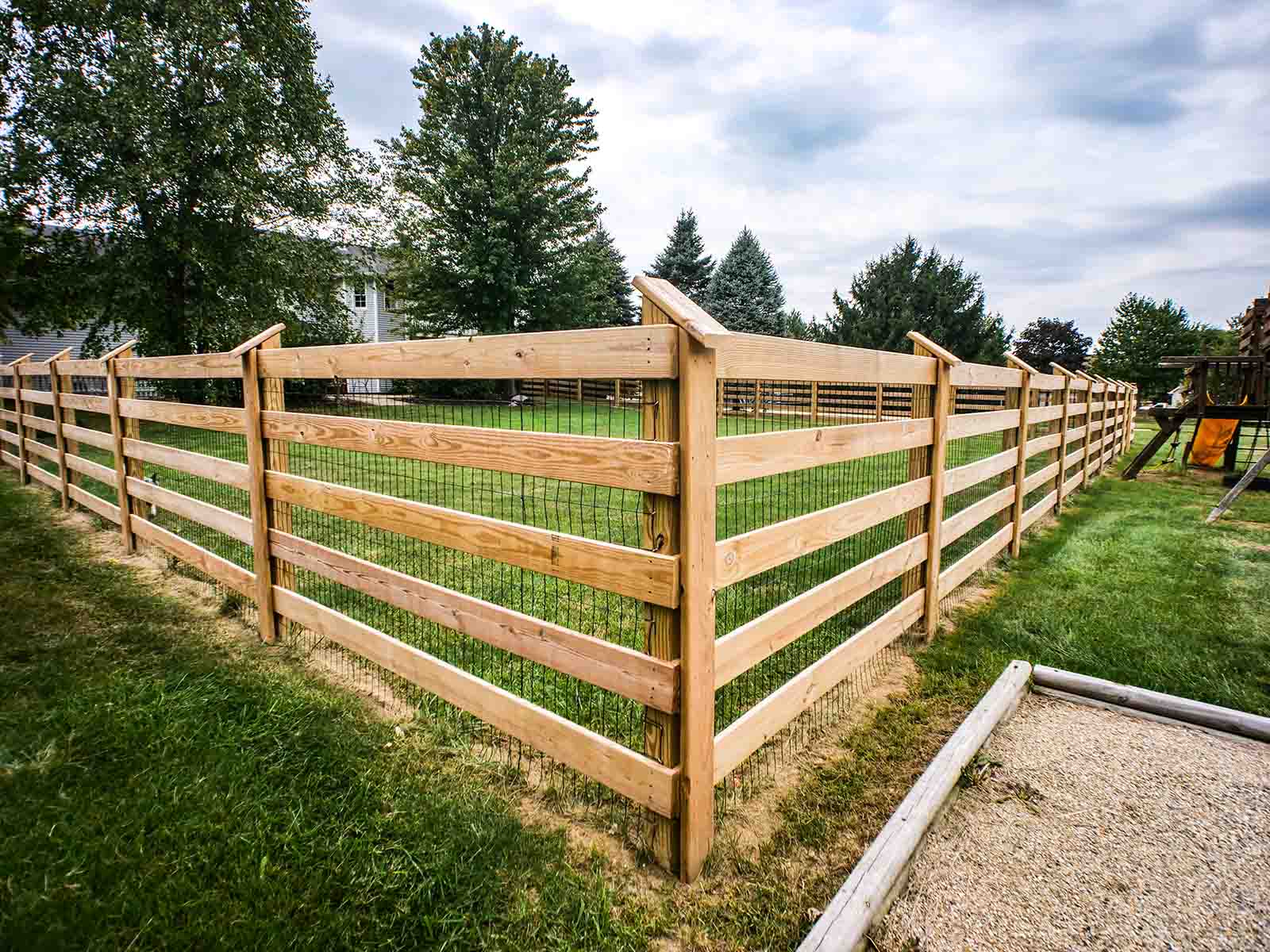 Board Fence
Board fence is one of the most utilized fences to retain horses and beautify your property. Wood fence combines appearance and function. There are multiple kinds of wood rail fence including; 3 rail fence, 4 rail fence, and cross-buck fence. Treated pine, oak, and poplar boards can be used to match your existing fence.
Woven Wire
Woven Wire is available in many heights and styles. It is an effective option for many applications from horses to chickens. They will usually have a strand of barb wire or high tensile wire on the top to keep the fence from being ridden down.
High Tensile Wire
This economical option can be used in many situations. Post spacing will vary by terrain type and purpose of the fence. Bracing, post length, as well as the diameter of the post are important aspects when constructing a fence that will last many years. As a general rule we recommend double bracing on 6 wire fences with spacing of 15 feet between posts.